Clubs
List of sports clubs in the region
Cricket East – Kester Way, St Neots, Cambs PE19 6SL 
Club Details
From 1 October 2018, Cricket East is responsible for delivering the participation and growth activities as well as the performance pathway programmes across Bedfordshire and Huntingdonshire.
Contact Phone: 07880 636482
Contact Email: enquiries@cricketeast.co.uk
Website: http://www.cricketeast.co.uk/
Huntingdon Gymnastics Club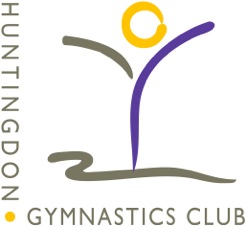 Mayfield Road, Huntingdon, Cambs, PE29 1UL 
Contact Phone: 01480 52343
Contact E-Mail: info@huntingdon-gymnastics.org
Website: https://www.huntingdon-gymnastics.org/
Huntingdon Tennis Club


King George V Playing Fields
Club Details
St Peters Road
Huntingdon
Cambridgeshire
PE29 7DA
Contact Phone: 01480 411412
Website: www.huntingdontennis.org.uk/
Facebook: Huntingdon Tennis
Huntingdonshire Football Association Limited

Enquiries to:
Club Details
Gary Marheineke, Football Development Officer
Address: Ambury House, Sovereign Court, Lancaster Way, Ermine Business Park, Huntingdon, PE29 6XU
Twitter: @HuntsFA
Facebook: www.facebook.com/huntsfa
Contact Phone: 01480 447486
Contact E-Mail: gary.marheineke@huntsfa.com
Website: www.huntsfa.com
Huntingdon Primary Schools Football Association (HPSFA)
Club Details
The HPSFA provides a range of football competitions for schools to participate in, including the Dickenson Cup for KS2, the Walters Cup for Yr5, Girls Cup for KS2 and A and B team tournaments.
For more information on how to join click on the documents below:
HDPSFA Information for new season 
 Outspoken Training
Britannia House, 19-21 Godesdone Road, Cambridge, CB5 8HR
Club details
Outspoken Training teaches life skills and creates more confident and more able cyclists through interactive and engaging cycle training and bike maintenance training.  We run courses and initiatives including balance bike training, bike clubs, Bikeability and bike maintenance training and have a dedicated team who make it their mission to show others how much (fun!) can be done on a bike.
Contact Phone: 01223 473820
Contact E-Mail: team@outspokentraining.co.uk
Website: www.outspokentraining.co.uk
Splash Academy Swimming

Hinchingbrooke School
Club Details
Patsy Coleman
Hinchingbrooke School, Brampton Road, Huntingdon, Cambs. PE29 6DB
Contact Phone: 01480 375697
Contact E-Mail: infoHUNT@splashacademy.co.uk
Website: www.splashacademy.co.uk
St Neots Table Tennis Club
Club Details
Monday Junior Coaching 6pm-9pm
Friday Junior Coaching 7.30pm – 9pm
Contact Phone: Roger Howard – 01480 380003
Contact E-Mail: Via Website
Website: http://www.stneotsttc.net/
St Neots Town Football Club

Kester Way, St Neots, Cambs PE19 6SL
Club Details
Contact – Louise Sales – Functions & Events Manager
Contact Phone: 07753 222683
Contact E-Mail: misslouises@yahoo.co.uk
Website: www.stneotstownfc.co.uk