Clubs
List of sports clubs in the region
Cricket East – Kester Way, St Neots, Cambs PE19 6SL 
Club Details
From 1 October 2018, Cricket East is responsible for delivering the participation and growth activities as well as the performance pathway programmes across Bedfordshire and Huntingdonshire.
Contact Phone: 07880 636482
Contact Email: enquiries@cricketeast.co.uk
Website: http://www.cricketeast.co.uk/
Huntingdon Gymnastics Club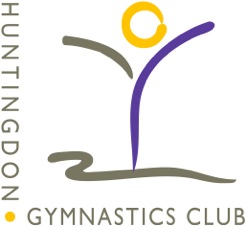 Mayfield Road, Huntingdon, Cambs, PE29 1UL 
Contact Phone: 01480 52343
Contact E-Mail: info@huntingdon-gymnastics.org
Website: https://www.huntingdon-gymnastics.org/
Huntingdon Tennis Club


King George V Playing Fields
Club Details
St Peters Road
Huntingdon
Cambridgeshire
PE29 7DA
Contact Phone: 01480 411412
Website: www.huntingdontennis.org.uk/
Facebook: Huntingdon Tennis
Huntingdonshire Football Association Limited

Enquiries to:
Club Details
Gary Marheineke, Football Development Officer
Address: Ambury House, Sovereign Court, Lancaster Way, Ermine Business Park, Huntingdon, PE29 6XU
Twitter: @HuntsFA
Facebook: www.facebook.com/huntsfa
Contact Phone: 01480 447486
Contact E-Mail: gary.marheineke@huntsfa.com
Website: www.huntsfa.com
Huntingdon Primary Schools Football Association (HPSFA)
Club Details
The HPSFA provides a range of football competitions for schools to participate in, including the Dickenson Cup for KS2, the Walters Cup for Yr5, Girls Cup for KS2 and A and B team tournaments.
For more information on how to join click on the documents below:
HDPSFA Information for new season 
St Neots Table Tennis Club
Club Details
Monday Junior Coaching 6pm-9pm
Friday Junior Coaching 7.30pm – 9pm
Contact Phone: Roger Howard – 01480 380003
Contact E-Mail: Via Website
Website: http://www.stneotsttc.net/
St Neots Town Football Club

Kester Way, St Neots, Cambs PE19 6SL
Club Details
Contact – Louise Sales – Functions & Events Manager
Contact Phone: 07753 222683
Contact E-Mail: misslouises@yahoo.co.uk
Website: www.stneotstownfc.co.uk
Motion Dance

Kester Way, St Neots, Cambs PE19 6SL
Club Details
Motion Dance Academy is a Dance School based at HBK Leisure, Brampton Road, Huntingdon, Cambs, PE29 3BN. Offering quality dance instruction, graded examinations and performance opportunities across 4 disciplines of dance: Ballet, Modern, Tap and Contemporary. Kids classes, toddler classes and Adult classes available!
Contact – Louise Sales – Functions & Events Manager
Contact Phone: 07887 932294
Contact E-Mail: missmollie@motiondanceacademy.co.uk
Website: www.motiondanceacademy.co.uk
SAINTS HOCKEY CLUB
St Neots Hockey Club, c/o Longsands Academy, Longsands Road, St Neots, PE19 1LQ
Club Details
Saints Hockey Club are an active, family-friendly and motivated club, with a wide community sport focus beyond the vicinity of St Neots. They want to encourage greater community and family participation in hockey and offer a number of ways to play.
Contact – Helen Sargeant – Club Chair
Contact Phone: 01480 000000
Contact Email: Saintscoaching@gotim.co.uk
Website: www.stneotshc.clubbuzz.co.uk